Anita Tuvin Schlechter Auditorium – 7 p.m.
Social Inequality and Maternal and Child Health in Latin America: A

Health Equity Perspective
Arachu

Castro, Tulane University School of Public Health and Tropical Medicine 
In this lecture, Castro will present findings from research she conducted in Latin America on the impact of social inequality, poverty, and violence on maternal and child health outcomes. 
The program is sponsored by the Clarke Forum for Contemporary Issues and co-sponsored by the departments of anthropology & archaeology; international studies; Latin American, Latinx & Caribbean studies; and the health studies and pre-health programs.
Topic overview written by Sofia Perrone '25
Biography (provided by the speaker)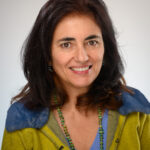 Arachu Castro, Ph.D., MPH, is the Samuel Z. Stone Chair of Public Health in Latin America and director of the Collaborative Group for Health Equity in Latin America at Tulane University's School of Public Health and Tropical Medicine in New Orleans. She is a medical anthropologist trained in public health. Before joining Tulane in 2013, she was an associate professor of global health and social medicine at Harvard Medical School. Among other awards, Castro is the recipient of the 2010 Guggenheim Fellowship for her research on HIV and syphilis during pregnancy in Latin America and the Caribbean. Currently, she researches the differential impact of obstetric violence on maternal and child health outcomes and the indirect effects of the management of the COVID-19 pandemic on access to health services for women, children, and adolescents. She has testified in the Western Hemisphere Subcommittees of both the United States Congress and Senate on COVID-19 vaccine access in Latin America and the Caribbean. Castro is former president of the Society for Medical Anthropology, a member of WHO's Strategic and Technical Advisory Group of Experts for Maternal, Newborn, Child, Adolescent Health & Nutrition, on the executive committees of the Health Equity Network of the Americas and the Sustainable Health Equity Movement, and serves on IPPF's International Medical Advisory Panel. She has published widely.
Related Links
When We Are Born. (TEDTalk from TEDxEmory 4/22/2021)