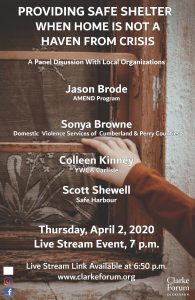 Thursday, April 2, 2020 – 7 p.m.
Live Stream Event
Panelists
Jason Brode, AMEND Program
Sonya Browne, Domestic Violence Services of Cumberland and Perry Counties
Colleen Kinney, YWCA Carlisle
Scott Shewell, Safe Harbour
Around the world people are being told to stay home to help flatten the curve against the spread of Covid-19. But what happens if your home is not safe to shelter-in-place? According to the Pennsylvania Coalition Against Domestic Violence, 123 victims lost their lives to domestic violence last year in Pennsylvania. How is COVID-19 and government recommendations to stay at home, impacting members of our community who are at risk? Representatives from Domestic Violence Services for Cumberland and Perry County, Safe Harbour, YWCA and the AMEND Program will talk about what their organizations and programs are doing to support survivors in the midst of the COVID-19 pandemic and what resources are available for individuals and families who are not safe (or at risk) at home.
This program is sponsored by the Clarke Forum for Contemporary Issues at Dickinson College.
Biographies (provided by the panelists)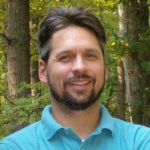 Jason Brode is the executive director of Diakon Youth Services where he directs and administrates all Diakon Youth Programs in the Central Region of Pennsylvania, including the daily operations of the Diakon Wilderness Center.  Programs at the Wilderness Center include the Diakon Center Point Day Treatment Program, The Diakon Wilderness Challenge Program, The Diakon Weekend Alternative Program.  Also responsible for the oversight and supervision of The Diakon Bridge Community Based Program (providing community based support for delinquent and dependent youth in Cumberland, Perry, and Adams counties). Brode also serves as co-facilitator and creative partner for Dickinson College's Healthy Masculinity Initiative, and as co-facilitator of the AMEND program, Cumberland and Franklin County, Domestic Violence Services of Cumberland and Perry Counties.
Sonya Browne has worn many hats in her career. She is currently the shelter supervisor for Domestic Violence Services of Cumberland & Perry Counties. Prior to that she served as mission impact director at YWCA Carlisle, focusing on racial justice and the empowerment of women and girls.  Before that, she was assistant property manager for the Housing Authority of Cumberland County. Brown also served as president of the board of directors of two nonprofits in Carlisle, Hope Station and Carlisle Victory Circle. She is currently secretary of the board of directors of Carlisle Opportunity Homes, Inc., a program that provides subsidized housing to those in need. Recently, Browne was awarded the Jim Washington Station of Hope Award and the YWCA Carlisle's Annual Racial Justice Award. In her career, she has always recognized the intersectionality of race and poverty and worked tirelessly to improve the lives of those impacted by violence, poverty and racism.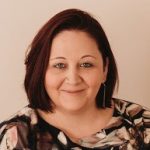 Colleen Kinney is currently the program director of the Sexual Assault Rape Crisis of Services of Cumberland County ( SARC) which is a program under the YWCA Carlisle. The SARC Program serves as Cumberland County's sole sexual assault/ rape crisis center. The Program provides free and confidential resources to anyone affected by sexual violence in the Cumberland county community. These include services such as counseling and operating the 24/hour hotline to prevention education in schools and responding to hospitals when a victim comes in for a forensic rape exam. Kinney has worked in mostly nonprofits for approximately 19 years including those with serious mental illness, homelessness, at risk youth, disabilities services and domestic Vvolence. She holds a master's of social work and legal studies from Arizona State University. In her spare time is a speaker with the Resilient Voices Program with the Office of the Victim Advocate speaking to the community on domestic violence and sexual assault as a survivor.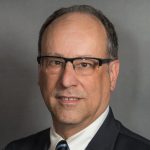 Scott K. Shewell is the president and CEO of Safe Harbour. Safe Harbour's mission is to provide housing and supportive services for homeless and nearly homeless individuals and families to help them achieve independent living by improving their basic life skills.
As president, Shewell is responsible for the overall direction and administration of Safe Harbour's programs in accordance with the organization's mission and objectives. He manages Safe Harbour finances, facilities, policies, practices, staff, and the relationships between employees and the clients that they serve.  Working with the Board of Directors, Shewell participates in a collaborative working effort to monitor progress and promote the growth of the organization.
Shewell previously served as vice president for Community Relations and Development for Safe Harbour.  In that role, he was responsible for Safe Harbour's fundraising initiatives, including the Annual Campaign, major gifts and planned giving, grant development, and state and federal appropriations. Shewell also directed the organization's public relations and marketing initiatives, special events, and government and community relations.
Prior to joining Safe Harbour, Shewell served as Higher Education Business Development Manager for Delta Development Group, Inc.  His previous professional positions included serving as Public Relations Director for Barry Group Inc., a strategic planning and implementation firm in York, Pennsylvania; Director of Public Relations with the Pennsylvania School Boards Association; Director of Public Affairs with the State University of New York at Potsdam (SUNY Potsdam); and Press Secretary, with the Office of the Chancellor for the Pennsylvania State System of Higher Education (PASSHE).
RESOURCES
For Dickinson Students, Faculty and Staff
The Dickinson Title IX and Sexual Respect Office continues to be available via phone calls, email and video-conferencing even while the campus is physically closed due to the current COVID-19 outbreak. You can find contact information and resources online at: www.dickinson.edu/titleix . 

We encourage you to seek help online and near you as appropriate and The Dickinson Sexual Assault Hotline remains open to assist you.  Call (717) 831-8850 to speak to a confidential advocate.
For General Public
Sexual Assault/Rape Crisis Services of Cumberland County: 1-888-727-2877
Domestic Violence Services of Cumberland and Perry Counties (DVSCP)
24-Hour Emergency Hotline: 1-800-852-2102
DVSCP Main Office: (717) 258-4806
AMEND staff: call (717) 480-0489 or email AMEND@dvscp.org
Video of the Presentation