Virtual program on YouTube live, 7 p.m.
Analyzing The 2020 Elections in Pennsylvania: A Panel Discussion
Jean Foschi – Cumberland County Board of Commissioners
Valerie Gaydos '89 – 44th Legislative District in the Pennsylvania House of Representatives
Matt Haverstick – Kleinbard LLC
Sarah Niebler (moderator) – Dickinson College
In October 2019 the Pennsylvania legislature passed Act 77 which allows for no-excuse mail-in voting. There was wide bipartisan support for this legislation which Governor Wolf signed into law on October 31. Some months later, however, the COVID-19 pandemic hit and President Trump began to repeatedly denigrate mail-in voting, claiming that it would lead to rampant fraud. In October 2020 the Pennsylvania Supreme Court granted a request by the Democratic Party of Pennsylvania to extend the deadline for receipt of mail-in ballots as long as they were postmarked by election day. That decision was upheld by the U.S. Supreme Court. In this program panelists will discuss the debate concerning mail-in voting and the many court challenges to the official results.
This event is sponsored by the Clarke Forum for Contemporary Issues and co-sponsored by the Department of Political Science.
Biographies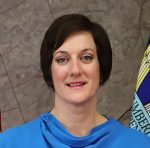 Jean Foschi is vice chairman and is the newest member of the Cumberland County Board of Commissioners serving her first term. Foschi, a 20 year resident of the county, served on the Upper Allen Township Zoning Board, since 2005, most recently as chairperson.
Jean's corporate experience includes positions at Graystone Tower Bank, as a corporate paralegal, business collections specialist and business lending analyst at Members 1st Federal Credit Union, title agent, paralegal and law librarian at the Harrisburg law firm of Mette, Evans & Woodside and a paralegal at Shumaker Williams, P.C. She also spent six years in the restaurant industry as a manager.
Commissioner Foschi serves as the liaison for a number of boards and commissions.
Foschi has a bachelor's in political science and a paralegal certificate from Penn State. She lives in Upper Allen Township with her husband and their two children.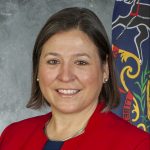 Valerie Gaydos was elected to serve the 44th Legislative District in the Pennsylvania House of Representatives in November 2018. She is a long-time entrepreneur with a proven track record of building businesses. Gaydos is committed to putting her experience to work to grow the state's economy and improve opportunities for employers and employees across the Commonwealth.
Gaydos currently serves on the House Commerce, Education, Health, and Liquor Control Committees in Harrisburg. She is the proud chair of the Cancer Caucus and newly established Cyber Security Caucus. She is also the co-chair of the Life Science Caucus and a member of the Homeowners Association Caucus.
Gaydos was the first woman president of the Pennsylvania Angel Network. She currently works with Hivers and Strivers, a group which invests in veteran-owned start-up companies primarily in technology fields.
Having worked with a number of companies, Gaydos knows how challenging it is to start and maintain a small business in the Commonwealth and is committed to addressing tax and regulatory issues to revitalize one of Pennsylvania's most important economic and employment engines, its people. She will also support educational initiatives to prepare students for the jobs of their futures.
Other legislative priorities for Gaydos include fighting for fiscal responsibility, ensuring responsible budgeting and protecting personal freedoms. Having cared for her late husband, who died of lung cancer, and her late mother, who died of Parkinson's disease, she will also work to strengthen laws that protect seniors and support access to quality health care.
Gaydos currently serves as a board member for Standing Firm, an organization aimed at ending partner violence; a guardian and advisor for the Pittsburgh Honor Flight Network, which helps take veterans to Washington, D.C. to tour war memorials; and is a member of Firearms Owners Against Crime. She is an avid outdoor enthusiast, nature lover and dog rescue volunteer.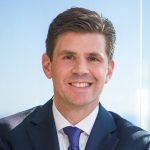 For 25 years, Matt Haverstick has represented government officials, private entities and individuals in high-profile, media intensive litigation and appeals, ranging from major grand jury investigations to Pennsylvania Supreme Court arguments over the constitutionality of state laws. Referred to in media reports as "counsel of choice for state Republicans in a number of recent policy fights" for his work on matters that garner national press attention, Haverstick has a strong understanding of local, state and federal governments, their stakeholders and the media.
Haverstick has successfully handled various high-profile legal matters, including his representation of two Pennsylvania Catholic Dioceses in grand jury investigations, civil abuse claims, administering survivors' compensation funds and in bankruptcy proceedings. He also handled litigation against the NCAA which overturned all sanctions against the Penn State University football program and caused the NCAA to cede control of a $60 million trust, resulting in the funds being solely spent in Pennsylvania to combat child abuse.
Haverstick is well known for his appellate advocacy on matters involving important government/public policy issues, Pennsylvania constitutional law and state grand jury practice. He has argued before the Pennsylvania Supreme Court nine times in the past few years, and he has argued and briefed upwards of 100 matters in Pennsylvania's Commonwealth Court. Haverstick often acts as a spokesman on behalf of his clients and has been featured in The New York Times, The Wall Street Journal, The Washington Post, NPR, The Los Angeles Times, Time, the BBC and more. He is currently managing partner at Kleinbard LLC.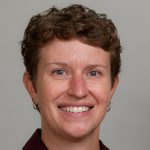 Sarah Niebler is associate professor of political science at Dickinson College. Niebler's research and teaching interests are in American politics, specifically political behavior, campaigns and elections, and public opinion. Her scholarly work has been published in the American Journal of Political Science, Legislative Studies Quarterly, Political Communication, the Journal of Public Economics, the Journal of Elections, Public Opinion & Parties, and American Politics Research, Society, and the Journal of Women, Politics, and Policy. Additionally, her research and analysis has been featured on NPR's "Hidden Brain", and in The Hill and Roll Call, among others. She is currently working on a research project examining the level of nationalization in the 2020 election here in south-central Pennsylvania.