Associate Professor of Political Science, George Washington University
The Arab Uprisings
Thursday, November 8, 2012
Stern Center, Great Room, 7:00 p.m.
Book Sale/Signing to Follow
Lynch sheds light on the unfinished Middle East revolutions that have so far brought down the governments of Egypt, Tunisia, and Libya, and offers a framework for understanding the deeper changes still emerging from a region thoroughly and forever altered.
This event is jointly sponsored by the Clarke Forum for Contemporary Issues, Penn State Dickinson School of Law and School of International Affairs and co-sponsored by the Constance and Rose Ganoe Memorial Fund for Inspirational Teaching courtesy of Professor Russell Bova and the Department of Middle East Studies.  It is also part of the Clarke Forum's Leadership in an Age of Uncertainty Series.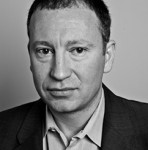 Biography(provided by the speaker)
Marc Lynch (@abuaardvark) is associate professor of political science at George Washington University, where he is the director of the Institute for Middle East Studies and the Project on Middle East Political Science. He is also a nonresident senior fellow at the Center for a New American Security and edits the Middle East Channel for ForeignPolicy.com. He has written several books including The Arab Uprising: The Unfinished Revolutions of the New Middle East and Voices of the New Arab Public, which was selected as a Choice Outstanding Academic Book. He lives in Bethesda, Maryland.
Video of the Program