Professor, Columbia University
Morgan Lecture
Muslim Women and the Freedom to Choose
Tuesday, February 28, 2017
Anita Tuvin Schlechter Auditorium, 7 p.m.
What can we learn from public debates about Muslim women that hinge on a right – the "right to choose freely"- that has been enshrined in international feminist conventions and that animates the popular American imagination about such practices as veiling and arranged marriage?  Anthropologist Abu-Lughod will examine the everyday lives of young women in one Egyptian village to open up new ways of thinking about choice and to expose the politics of common fantasies about this right. A book sale and signing will follow the presentation.
This event is sponsored by the Clarke Forum for Contemporary Issues, the Morgan Lecture Fund and the Churchill Fund. It is also part of the Clarke Forum's Leadership in an Age of Uncertainty Series.
Biography (provided by the speaker)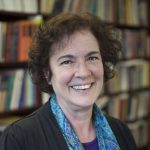 Lila Abu-Lughod is the Joseph L. Buttenwieser Professor of Social Science at Columbia University where she teaches anthropology and women's studies.  A leading voice in the debates about culture, gender, Islam, and global feminist politics, her books and articles have been translated into 14 languages. Her scholarship, mostly ethnographic and based on long term fieldwork in Egypt, has focused on the relationship between cultural forms and power; the politics of knowledge and representation; and the question of human and women's rights in the Middle East and globally. Her award-winning books include Veiled Sentiments: Honor and Poetry in a Bedouin Society (whose 30th anniversary edition with a new Afterword was published in September 2016);  Writing Women's Worlds: Bedouin Stories (1993); and Dramas of Nationhood: The Politics of Television in Egypt (2005). Her most recent book,  Do Muslim Women Need Saving? was published by Harvard University Press in 2013. A founding member of the Center for Palestine Studies at Columbia University, she has also published on memory, and violence, having co-edited a book called Nakba: Palestine, 1948, and the Claims of Memory (2007). She has just begun work this year on a collaborative project funded by the Henry Luce Foundation on "Religion and the Global Framing of Gender Violence."
Morgan Lectureship
The Morgan Lectureship was endowed by the board of trustees in 1992, in grateful appreciation for the distinguished service of James Henry Morgan of the Class of 1878, professor of Greek, dean, and president of the College. The lectureship brings to campus a scholar in residence to meet informally with individuals and class groups, and to deliver the Morgan Lecture on topics in the social sciences and humanities. Recent scholars have been Jorge Luis Borges, Francis Fukuyama, Michael Ignatieff, Samantha Power, Art Spiegelman, Sandra Steingraber, Kay Redfield Jamison and Patricia Hill Collins.
Video of the Lecture