Sarah Lawrence College
The Strange Career of the Jim Crow North: A Dickinson Story?
Tuesday, February 20, 2018
Anita Tuvin Schlechter Auditorium, 7 p.m.
In the 1960s, the Congress of African Students at Dickinson College began the study of the Strange Career of the Jim Crow North with the early development of Africana Studies and the Black Arts Movement. This is the story of those Dickinson roots.
This program is sponsored by the Clarke Forum for Contemporary Issues and co-sponsored by the Waidner-Spahr Library; the Division of Student Life; and the Departments of History; Africana Studies; American Studies; Sociology; and the Churchill Fund. It is also part of the Clarke Forum's Leadership in an Age of Uncertainty Series.
Biography (provided by the speaker)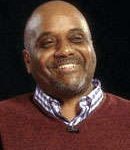 Komozi Woodard '71 is professor of history, public policy and Africana studies at Sarah Lawrence College; he attended Princeton, Andover, Dickinson, the New School, Rutgers, Northwestern University and the University of Pennsylvania. Woodard was managing editor of Unity & Struggle and Black Newark newspaper and radio program in the Black Power Movement, Main Trend journal in the Black Arts Movement and Manhattan's Children's Express before writing and editing these: A Nation within a Nation: Amiri Baraka (LeRoi Jones) and Black Power Politics; The Making of the New Ark; The Black Power Movement: Amiri Baraka from Black Arts to Black Radicalism, Freedom North, Groundwork, Black Power 50 and Want to Start a Revolution: Radical Women in the Black Freedom Struggle?.
Komozi Woodard & Jeanne Theoharis curate Conversations in Black Freedom Studies at the Schomburg Center for Culture and Research in Harlem.
Video of the Lecture