Entrepreneur and Bestselling Author
Wholehearted Leadership
Thursday, October 17, 2013
Stern Center, Great Room, 7 p.m.
Job satisfaction around the globe is at a record low, which both reduces companies' profits and negatively impacts the quality of human life. Based on an analysis of surveys of 10 million workers in 150 countries, Kruse shows how growth, recognition and trust are the three primary drivers of emotional commitment and satisfaction.
This event is sponsored by the Clarke Forum for Contemporary Issues and co-sponsored by the Department of International Business and Management.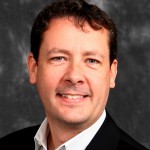 Biography (provided by the speaker)
Serial entrepreneur and bestselling author, Kevin Kruse, uses a relentless focus on talent and employee engagement to build and sell several, multi-million dollar technology companies, winning both Inc 500 and Best Place to Work awards along the way. Kevin is also the author of several books including the NY Times bestseller, We: How to Increase Performance and Profits Through Full Engagement, which was named one of the top leadership books in 2011 by 800-CEO-Read.
Kevin gives back to communities worldwide through the Kevin Kruse Foundation. Projects have included building libraries throughout China and Vietnam with The Library Project, mentoring social entrepreneurs in Kenya with The Acumen Fund, and providing healthcare to those in need with the Bucks County Health Improvement Partnership.
 Video of the Lecture