Haas Distinguished Chair of Disability Studies and professor of anthropology, University of California Berkeley
Disability Rights in Global Perspective
Wednesday, April 13, 2016
Anita Tuvin Schlechter Auditorium, 7 p.m.
Grassroots disability movements such as mad pride and crip pride have pushed themselves to the forefront of conversations across the world about diversity and inclusion, but there has also been considerable setbacks in recent years. Nakamura discusses disability rights social movements and how they have fundamentally changed the social contract and fabric in various countries.
This event is sponsored by the Clarke Forum for Contemporary Issues and co-sponsored by the Office of Global Study and Engagement and the departments of East Asian studies and women's,  gender and sexuality studies.  It is also part of the Clarke Forum's semester theme, Disability.
Biography (provided by the speaker)
Karen Nakamura is the Haas Distinguished Chair of Disability Studies and professor of anthropology at the University of California Berkeley. Her first monograph was ti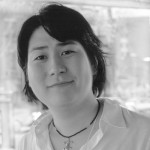 tled Deaf in Japan: Signing and the Politics of Identity (2006). Her next project resulted in two ethnographic films and a monograph titled, A Disability of the Soul: An Ethnography of Schizophrenia and Mental Illness in Contemporary Japan (2014). She is currently working on the intersections of transsexuality and disability politics in postwar Japan and exploring a future project on disability, robotics, and augmentation/prosthetics.
Video of the Lecture
Interview with Student Project Manager Kayleigh Rhatigan '19