Founder and President, The Mega-Cities Project: Innovations for Urban Life
The Bruce R. Andrews Lecture
FAVELA: Four Decades of Research in Rio
Thursday, October 10, 2013
Stern Center, Great Room, 7 p.m.
Perlman, author of the recent book FAVELA, will share her experience, findings, and photographs from field research in Brazil, starting as a student and continuing until the present.
The event is sponsored in partnership with The Clarke Forum for Contemporary Issues and the Student Senate Public Affairs Committee.  The event is also co-sponsored by the Bruce R. Andrews Fund, Portuguese and Brazilian Studies, Center for Sustainability Education and the Departments of Sociology, Policy Studies and the Community Studies Center. It is also part of the Clarke Forum's Leadership in an Age of Uncertainty Series.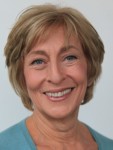 Biography (provided by the speaker)
Dr. Janice Perlman is among the world's foremost experts on urbanization, innovation and informal settlements.  Her most recent book, Favela: Four Decades of Living on the Edge in Rio de Janeiro (Oxford University Press, 2010; paperback, 2011) won the 2010 PROSE Award for best book of the year in two categories: "Excellence in the Social Sciences" and "Outstanding Contribution to the Field of Sociology and Social Work". The book is based on a longitudinal panel study (1968-2008) of migrants and squatters over four generations. The Foreword is by former Brazilian President, Fernando Henrique Cardoso. For her work on this research, Dr. Perlman received a Guggenheim, two consecutive Fulbright Fellowships, and grants from The World Bank, The Tinker Foundation, The Ford Foundation and several bi-lateral agencies.
Her earlier book, The Myth of Marginality (University of California Press, Berkeley, 1976) won the won the C. Wright Mills Award and changed thinking about informal communities worldwide. It was the first to show an insider's view of life in these stigmatized communities. Published in Brazil as O Mito da Marginalidade  (Editora Paz e Terra,1977), it has been translated into over a dozen other languages.
In 1987 Prof. Perlman founded The Mega-Cities Project; a global non-profit designed to shorten the lag time between ideas and implementation in urban problem solving. Now in its 25th year, Mega-Cities has identified, nurtured and transferred hundreds of scalable innovations among communities in the world's largest cities. Perlman received the Global Citizens Award for this work. Its new initiative, Mega-Cities/Mega-Change (MC2) makes the transition to the next generation of urban leaders and technologies.
Perlman's interest in linking global sustainability with urban environmental regeneration, poverty alleviation and social inclusion led her to serve as coordinator of the Neighborhoods Task Force of National Urban Policy; director of strategic planning for the NYC Partnership; director of Science, Technology and Public Policy at the New York Academy of Sciences; external evaluator for the Gates and Kellogg Foundations and board member on many organizations.  She is a longstanding member of the Council on Foreign Relations and consultant for the World Bank, Inter-American Development Bank, UN-Habitat and CHF International.
In her academic career, Perlman was a tenured professor in the Department of City and Regional Planning at the University of California, Berkeley. Since then she has taught at Columbia University, New York University, Trinity College, the University of Paris, the Federal University of Rio de Janeiro, the Getulio Vargas Foundation and the Brazilian Institute of Public Administration.
Among her most quoted publications are: "Misconceptions about the Urban Poor and the Dynamics of Housing Policy Evolution" (JPER, first winner of the Chester Rapkin Award), "A Dual Strategy for Deliberate Social Change in Cities" (International Journal of Urban Policy Planning,) and "Grassrooting the System" (Social Policy).
Perlman holds a BA in Anthropology and Latin American Studies from Cornell University and a Ph.D. in Political Science and Urban Studies from MIT.
For further information see www.mega-cities.net
The Bruce R. Andrews Lecture
Until he passed away on January 8, 2005 Bruce R. Andrews was Robert Blaine Weaver Professor Emeritus of Political Science. Bruce taught at Dickinson from 1960 until his retirement in 1992. Recipient of The John J. Curley and Ann Conser Curley Faculty Chair in 2003, Bruce was one of the college's most distinguished and influential professors in the last 50 years. Bruce was loved and respected by students, colleagues on the faculty and staff, and many friends he and his wife Margery and children Stephen, Mary-Margaret and Carolyn had and have in the Carlisle community. His warm and engaging personality, deep knowledge of American politics, commitment to the liberal arts and active role as a citizen brightened and informed everything he did at Dickinson. As a living memorial to the example Professor Andrews set as a teacher, mentor and friend, those who knew him have endowed the Bruce R. Andrews Fund to continue the kind of vibrant discussion of politics and public life to which Bruce devoted his life.
Video from the Lecture