Virtual program on YouTube live, 7 p.m.
Film Screening of What Happens to a Dream Deferred? and Q&A with Filmmaker Esery Mondesir
This short documentary film is part of Mondesir's "Haitian Trilogy" exploring the lives of Haitian and Haitian-descended communities in Cuba and Mexico. The film showing will be followed by a question and answer session with the filmmaker.
Synopsis of Documentary:
It's New Year's Eve in Tijuana, Mexico. Wood and Colonel are busy making Soup Joumou to celebrate Haitian Independence Day with their friends at the "Trap House." As their cooking progresses, memories of the perilous journey that brought them to the US/Mexico border two years ago resurface. From Haiti to Brazil and through nine other South and Central-American countries, here they are, sandwiched between their dream of a musical career in the US and an American president who calls Haiti a "shithole" and believes all Haitians have AIDS.
This program is sponsored by the Clarke Forum for Contemporary Issues and co-sponsored by the departments of Spanish & Portuguese and Latin American, Latinx & Caribbean studies.
Topic overview written by Carolina Celedon '22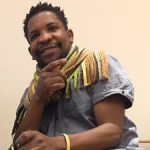 Biography
Esery Mondesir is a Toronto-based artist-filmmaker who was born in Port-au-Prince, Haïti. He worked as a high school teacher, a book designer, and a labor organizer prior to receiving an MFA in cinema production from York University (Toronto) in 2017. His work, which includes documentary, fiction, and experimental narratives, takes a critical stance on modern-day social, political, and cultural phenomena to suggest a reading of our society from its margins. In 2016, he received the Lawrence Heisey Graduate Award in Fine Arts and, in 2017, he received the Paavo and Aino Lukkari Human Rights Award.