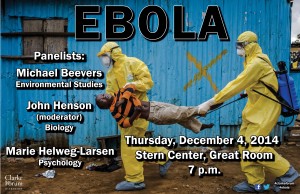 Thursday, December 4, 2014
Stern Center, Great Room, 7 p.m.
Dickinson Faculty Panelists:
Michael Beevers, environmental studies
Marie Helweg-Larsen, psychology
John Henson (moderator), biology
The ongoing Ebola epidemic in West Africa is a World Health Organization classified public health emergency that has caused anxiety around the world, including here within the United States. This panel discussion will focus on the nature and effects of the disease, the perceptions of risk it has generated, and the sociological and public health challenges associated with containing the virus in the source countries.
The event is sponsored by the Clarke Forum for Contemporary Issues.
Biographies (provided by the panelists)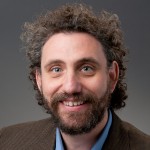 Michael D. Beevers is an assistant professor of environmental studies at Dickinson College. His research examines links between environment, conflict and peacebuilding and how natural resources can be managed in war-torn societies to increase the likelihood of a sustainable peace and development. Dr. Beevers has lived and worked in West Africa for many years and conducts ongoing research in Liberia and Sierra Leone—two Ebola-inflicted countries. He has served as a research associate at Princeton University and as a consultant for the United Nations Environment Programme and World Resources Institute. He holds a Ph.D. in international relations and environmental and natural resource politics from the University of Maryland.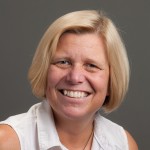 Marie Helweg-Larsen is a professor of psychology at Dickinson College and holds a Ph.D. in social psychology from UCLA.  She is the chair of the health studies certificate program at Dickinson College.
Her research is in the areas of cross-cultural psychology, health psychology, and social psychology. She examines how people think and feel about their personal risks and the consequences of those risk beliefs. She has studied people's risk perceptions for a range of behaviors (such as unprotected sex, failure to take prescribed medications, and smoking cessation) and examined risk beliefs among various groups (such as smokers, women in domestic violence shelters, and people flying ultralight aircraft). People's risk beliefs and reactions to health threats, including Ebola, follow predicable patterns that contrast affective and cognitive reactions.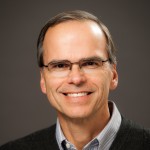 John Henson is the Charles A. Dana Professor of Biology at Dickinson College and holds a doctorate in cell and developmental biology from Harvard. In addition to his position in the biology department, he also participates in the biochemistry and molecular biology and health studies programs and has teaching and research interests in cell biology, immunology, and public health. His interest in public health grew out of his science fellowship at the U.S. State Department where he participated in disease surveillance capacity building in North Africa and the Middle East.  More recently he has helped direct student-based field research on health-related quality of life of rural older adult populations in Pennsylvania and Japan. This semester Prof. Henson's BIOL 126: Infectious Disease vs. Immune Defense course is using the Ebola outbreak as one of its major themes.
Video of the Panel Discussion