University of Virginia
Hollywood Made in China
Tuesday, April 18, 2017
Anita Tuvin Schlechter Auditorium, 7 p.m.
Using contemporary case studies, this talk will demonstrate how the growth of China's media market is transforming Hollywood from the inside out.
This program is sponsored by the Clarke Forum for Contemporary Issues  and co-sponsored by the Department of East Asian Studies.  It is also part of the Clarke Forum's semester theme, Media, Technology, and Civic Engagement.
Biography (provided by the speaker)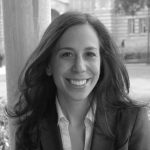 Aynne Kokas is an assistant professor of media studies at the University of Virginia. Kokas' research broadly examines Sino-U.S. media and technology relations. Her book, Hollywood Made in China (University of California Press, 2017) argues that Chinese investment and regulations have fundamentally altered the landscape of the U.S. commercial media industry, most prominently in the case of major conglomerates that rely on leveraging global commercial brands. Her next project Networked Chinawood examines the cybersecurity and policy implications of digital media in the Sino-U.S. relationship. Kokas has been a visiting fellow at the Shanghai Institute of International Studies and the Hong Kong University of Science and Technology. She is also a current term member of the Council on Foreign Relations and a fellow in the Public Intellectuals Program of the National Committee on US-China Relations. Her writing and commentary appears regularly in popular media outlets including the BBC, The Los Angeles Times, NPR's Marketplace, Variety, The Washington Post, and Wired. She is fluent in Mandarin Chinese and began her career in Chinese media as a student in the Directing Department at the Beijing Film Academy.
Video of the Lecture