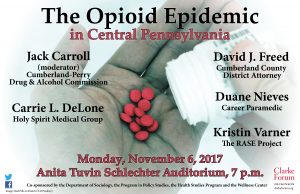 Monday, November 6, 2017
Anita Tuvin Schlechter Auditorium, 7 p.m.
Panelists
Jack Carroll (moderator), Cumberland-Perry Drug and Alcohol Commission
Carrie DeLone, Holy Spirit-Geisinger
David Freed, Cumberland County District Attorney's Office
Duane Nieves, Holy Spirit EMS
Kristen Varner, The RASE Project
This panel will address the current opioid epidemic in Central Pennsylvania, focusing both on the situation we face now and plans and opportunities for ending this significant problem.
This program is sponsored by the Clarke Forum for Contemporary Issues and co-sponsored by the Department of Sociology, the Program in Policy Studies, the Health Studies Program and the Wellness Center.
Biographies (provided by the panelists)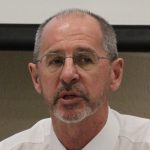 Jack Carroll is the executive director of the Cumberland-Perry Drug & Alcohol Commission.  The Commission is responsible for managing public funded substance abuse prevention, intervention, and treatment services for residents of Cumberland and Perry Counties.  Carroll has worked in several different capacities within the drug and alcohol field since his graduation from Penn State in 1976.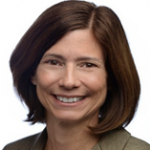 Carrie L. DeLone, M.D joined Geisinger Health System as the medical director of the Holy Spirit Medical Group in 2015.  DeLone is responsible for overseeing clinical operations at Holy Spirit Medical Group's physician practices, leading process improvement and innovation-based activities, establishing long-range objectives, and monitoring financial performance. She also serves as a liaison with community and governing authorities.  She  served as Pennsylvania's Physician General during the Corbett administration. In that role, DeLone advised the governor and the health secretary on all medical and public health-related issues. Prior to that, DeLone served as physician advisor for Holy Spirit and has more than 20 years of clinical experience. "Holy Spirit's culture of personalized quality patient care coupled with Geisinger's innovation is enhancing health care in our community," says Dr. DeLone. She believes it is important to encourage patients to become active healthcare decision makers. "Ensuring that patients are getting the best care possible and supporting individuals when they are vulnerable is the most important goal we can have as a health care system." Board certified in internal medicine, Dr. DeLone completed both a bachelor's degree in biology and a master's degree in physiology before graduating from Temple University School of Medicine. She is certified by the American Academy of Coding Professionals.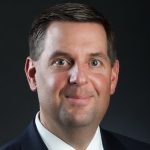 David J. Freed is serving his third full term as Cumberland County district attorney following his re-election in 2015. He has served as district attorney since December 28, 2005.  Prior to taking over as district attorney, he served as first assistant district attorney for five years, handling a caseload including homicides, violent felonies, complex drug transactions and arson cases.  He previously served as an assistant district attorney in Cumberland County and a deputy prosecutor in York County. Freed has also worked in the private practice of law concentrating on insurance defense litigation.  He graduated from Camp Hill High School, received his B.A., cum laude, from Washington and Lee University and his J.D. from the Pennsylvania State University Dickinson School of Law.  Freed lectures frequently on various law enforcement topics including Victims Rights and Services, Domestic Violence, Sexual Assault and Trial Advocacy.  He has lectured for the Pennsylvania Bar Institute, The Pennsylvania Legal Aid Network, The Pennsylvania District Attorneys Institute and the National College of District Attorneys.  He is a member of the National District Attorneys Association where he serves on the national Legislative Committee, Past President of the Pennsylvania District Attorneys Association and the Pennsylvania District Attorneys Institute.   He is former chair of the PDAA Education and Training Committee and current chair of the PDAA Communications Committee. In February, 2013, Mr. Freed received the Champion for Children Award from Fight Crime Invest in Kids Pennsylvania. Freed lives in Camp Hill, Pennsylvania with his wife Amy and children Thomas, Elizabeth and Natalie.  He is a past president of the Lion Foundation and a youth sports coach.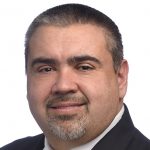 Duane Nieves has been a career paramedic since 1987. Throughout those years, he has served in the positions of staff paramedic, field supervisor, EMS continuing education coordinator, assistant chief and currently as director of field operations & chief at Holy Spirit EMS, A Geisinger Affiliate in Camp Hill, PA. Duane also serves as adjunct faculty for Harrisburg Area Community College (HACC) EMS Programs, is a member of the Academic Advisory Committee for the HACC Paramedic Program, is president of Cumberland County EMS Council, and represents EMS on the Cumberland County Community Opiate Overdose Prevention Coalition. Since passage of PA ACT 139 of 2014, Duane has provided the required EMS agency oversight to Cumberland County Law Enforcement Agencies who elect to participate in the administration of Naloxone to patients believed to be suffering from opioid-related drug overdoses. Duane recently received recognition for this work in the form of two awards. In December, 2016 he received the "Exceptional Civilian Service Award" from the Cumberland County Chiefs of Police Association and in June, 2017, the "2017 Champions for Better Health – Community Impact Award" from Partnership for Better Health.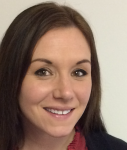 Kristin Varner, director of Carlisle programs, training, and advocacy of The Rase Project, received her B.A. from Shippensburg University in August 2000. Prior to joining The RASE Project, she worked as an assistant for the television station, WHTM ABC 27 in Harrisburg, PA. She was appointed to the Citizens Advisory Committee for Cumberland County Children & Youth in 2013 to serve as a representative of the recovery community. As an active member of the recovery community, Varner volunteers on several communities based committees such as The Substance Abuse & Prevention Coalition, The Local Housing Options Team and Committee Woman for Swatara Township. Recently she accepted a position as a board member of Carlisle CARES. She is also a member of Cumberland County Opiate Overdose Coalition (COOP). Currently, Kristin oversees all Carlisle RASE Programs, facilitates the RASE educational trainings, maintains the "In My Own Words Speaker's Bureau" and is the responsible for all RASE advocacy efforts.
Related Links
Faces and Voices of Recovery
Get Naloxone Now
Cumberland-Perry Drug & Alcohol Commission 
Cumberland County Community Opiate Overdose Prevention Coalition
Cumberland County Medication Take Back Boxes
PA Dept. of Drug & Alcohol Programs Opioid/Heroin Overdose Reversal
Not One More
Cumberland-Perry Family Resources
The Harbor
Alcoholics Anonymous (AA)
Narcotics Anonymous (NA)
Al-Anon/Alateen
Video of the Panel Discussion