Virtual Presentation in Anita Tuvin Schlechter Auditorium (ATS), 7 p.m.
Boys, Biceps, and Body Image
Jason Nagata, Assistant Professor of Pediatrics, University of California, San Francisco
Eating disorders are under-recognized and under-researched in boys and men. In this presentation, Nagata will review state-of-the-art research on gender differences in the presentation of eating disorders in adolescents and young adults. In particular, he will highlight characteristics of muscle-enhancing behaviors and disordered eating behaviors in adolescent boys and young men. He will present two case examples, discuss the epidemiology of muscle-enhancing and disordered eating behaviors in the U.S., identify medical complications of eating disorders in boys and men, discuss current treatment guidelines, and identify future areas of research.
This program is sponsored by the Clarke Forum for Contemporary Issues and co-sponsored by the Women's & Gender Resource Center and the departments of psychology and women's, gender & sexuality studies. It is also part of Dickinson's Love Your Body Week programming.
Biography (provided by the speaker)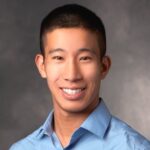 Jason Nagata, MD, MSc, is an assistant professor of Pediatrics at the University of California, San Francisco, specializing in adolescent eating disorders. He researches eating disorders, body image, and muscle-enhancing behaviors in adolescent boys Read more